We would really love it if you could provide us with some honest
feedback on your time so far with Sisay flowers services!
Our Costumers: Thank you so much for your perfect service!!
She loved them!
Thank you again, you guys are fantastic! February 26, 2017
Chicago, USA
Thank You for the wonderful and perfectly done flowers that you sent my wife at the Majestic Resort on Valentines Day.
Star Gazer lilies are her favorite flower and I saw the picture of the display on your website. Not only did it match the picture, the flowers exceeded the picture. Oh and the delivery was spot on time. Will not hesitate to order flowers from you again should i find myself in the Punta cana area. Thanks Kevin Chicago Il USA
October 26, 2015
Punta Cana, Dominican Republic
It was a wonderful experience to work with Pedro and team at Sisay Flowers for my wedding at Sivory Punta Cana in April 2015. Pedro and team were very professional, listened to what I envisioned and met my expectation beautifully. They have a keen sense of design and beauty as well as a superb level of sophistication and class. I was very pleased. I highly recommend their business! Thank you for making this very easy. I will keep your information for future bookings to Punta Cana!
Blessings, Patti.

Beautiful flowers and fantastic service! I placed an international order and the experience from start to finish was exceptional. I would highly recommend Sisay! I was just speaking with a lovely lady, a few minutes ago. I would like to thank you for being so helpful Sisay has consistently good service I will recommend Sisay Florist to people. Thank you so much. Judy Shackell
November 1, 2017
New Haven , Connecticut
Thanks to Pedro and team for wonderful service , my decoration was the best , My Wedding was on September 9th , just 3 days before the Irma Hurricane category 5 and the support from Pedro and the team was the best , the decoration on the church and the restaurant was fantastic . Thanks Wendy A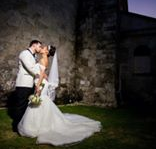 I used Sisay Flowers for the decorations at the church of Nuestra Senora de Punta Cana, Pedro was marvelous, extremely professional and quick on responding with the emails. I never met him! lol but it did not matter since the end result was exactly what I requested for my beautiful wedding!! Price was reasonable and the mother of the groom and my mom loved it! Thank you Pedro!!
September 11, 2015
Atlanta, GA
Thanks you so much for your awesome customer service and the flowers and spray painting of my sign. I goggled flower shop in Punta Cana upon arrival and found this shop right near my resort. The prices were amazing and Pedro delivered everything he said he would and on time. He even went above and beyond and let me rent some items that I needed. Thanks!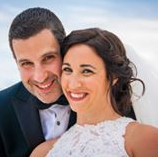 Special Thanks to Pedro at Sisay Flowers for his great service for our Wedding in Punta Cana on December 3rd.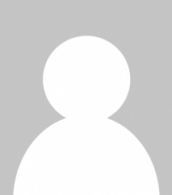 Thank you for making this so easy. Appreciate everything. Thank you!