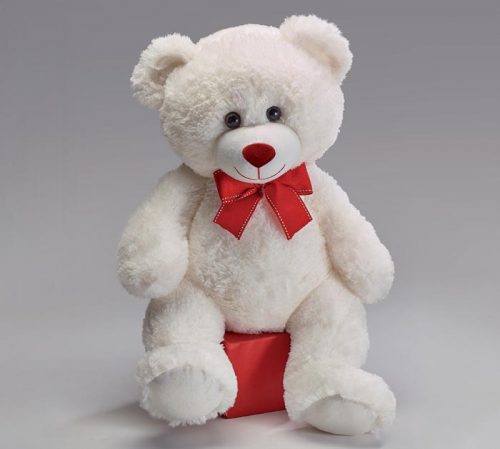 Plush 15″ White Bear
35.00$
Beige bear with brown nose and a brown plaid ribbon bow. Easy tie ribbon loop.
10″sitting.
Please note: Add on products can not be purchased without any floral product. If purchased without a floral product the item may not be delivered.
SOLD OUT | AGOTADO
Description
White plush bear with red nose and red grosgrain ribbon.
15″ H sitting